Map Unavailable
Date/Time
Date(s) - March 17, 2027 - March 18, 2027
9:00 am - 6:00 pm
Location
Pikes Peak Gun Club- Isaak Walton Range
Categories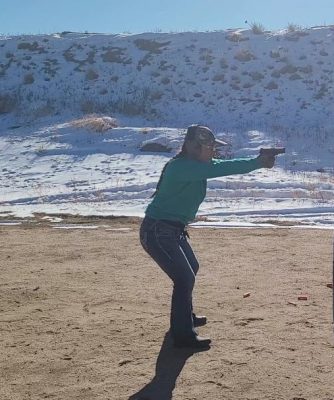 This class is intended for women only. We believe that every student should feel safe and comfortable. We offer this class for those students who prefer to learn surrounded by other women seeking to acquire the same skills and training. This class is assistant instructed by a woman in order to increase comfortability and get a woman's view from behind the sights.
This class is great for new gun owners and those who have not shot or handled their firearm in a few years. We seek to help gun owners become completely safe and comfortable handling and shooting their firearm. This class also teaches the basics of pistol marksmanship.
Upon completion, the certificate issued for this class is valid to apply for a Colorado Conceal Carry Permit if the student desires. However, it is highly recommended that those wishing to conceal carry take the NRA CCW class which teaches extremely important information focused on carry concerns and range exercises, including drawing from a concealed holster.
Bookings
Bookings are closed for this event.